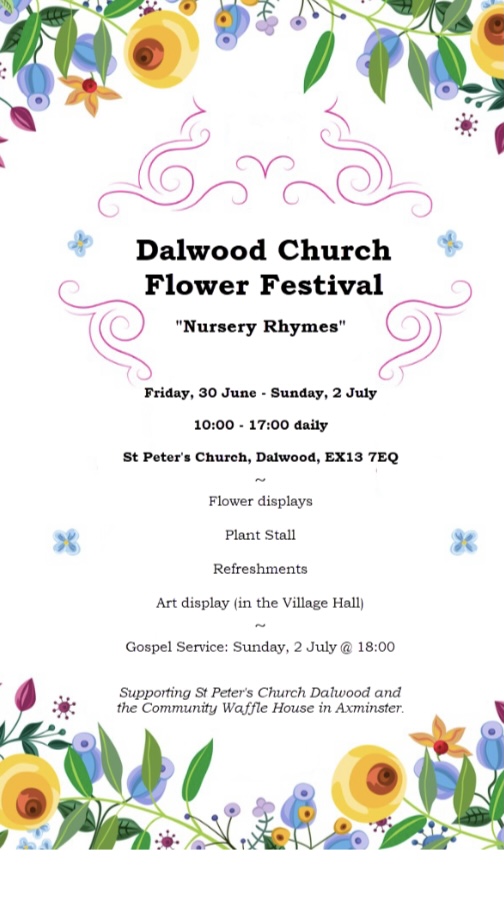 St Peters Church Tower and Glazing bar repair
Update
Following on from the October Appeal I wanted to provide an update on the work and Appeal itself.
The contractor commenced work in late October and during November and December, when weather permitted, the damaged parapet stone work was rebuilt and repointed, along with crack repairs to the east end and repointing areas of the south wall. The new rainwater downpipe was delivered and painted, however, Covid and illness struck the abseilers in December, stalling work until the New Year. Thankfully, the abseiling element is now complete, with the upper pipes fixed, the remainder will be completed off a mobile tower.
The contract for the renovation and re-tipping of the ferramenta (glazing bars) in two of the windows in the North Aisle has been agreed, although we await final funding prior to commencing.
When I issued the update in October we had raised £4,280, and following the generosity of a number of Dalwood residents and friends, along with Gift Aid and the proceeds from the Quiz night, the figure is now around £8,400. We have been promised £2,000 from Devon Historic Churches Trust, but this still leaves a significant shortfall of around £4,600. We are continuing to apply for grants through various funding organisations, but none are certain to meet our shortfall.
If any other Villagers feel able to donate separately to help preserve our Grade I listed building in the heart of Dalwood, cheques can be made payable to Dalwood Church PCC and left in the Village Shop for the attention of Nick Harrison. Alternatively if anyone wishes to donate online please contact Nick on 01404 831975 or email nick@littleburrow.co.uk for the Church's bank details. All individual donations can be Gift Aided, which increases the value by 25% if you are a UK tax payer. Again, please contact Nick for the appropriate forms.
Thank you all for your continuing support
Nick Harrison PCC Treasurer
St Peter's Church PCC
5 March 2022